Sports meets Art
Fleishman Hillard is one of the giants among PR agencies and a long time CrewAtlanta client. In this video for FH promoting Nascar on NBC, we do a walk and talk with NBC sports personality Rutledge Wood and sneaker artist Julian Gaines as they take a tour of Atlanta's hip clothing and sneaker shop Wish. Later in the video, check out Julian as he paints a pair of Nike's live for our cameras.
One click gets you started
Marsy's Law
The Strategy Group Company is recognized as the most successful political advertising agency in America. When we were contacted to help get the word out for Marsy's Law, a law that provides greater rights to crime victims, we were truly honored.
Let us help with what means most to you
The Making of a Multi-Purpose Video
When SIGVARIS contacted us they knew exactly what they wanted. The challenge would be in the ultimate goal. With a limited budget, we would create a single video to then be divided into multiple videos targetting different audiences both internally and externally. The end product features testimonials from real customers and enthusiastic employees who believe in their company and the product. Two days of shooting and about a week of editing later, our client walked with 7 videos total. Not bad. Here is the one that started it all.
Let's talk about your video needs
Giving a Face to the Name
Social media is unquestionably the new must-have advertising vehicle. Reknowned gaming company Riot Games called Crew Atlanta to provide support crew for a video to spotlight Marietta chef Brian Smawley, aka Chef Lubu. Chef Lubu is the kitchen manager at Battle and Brew, a beer and gaming pub in Marietta, Georgia. This documentary-style introduction to the face behind the name helped the bar to find it's audience. This video is oneof our favorites. It completely detours from your standard restaurant and bar commercial, bringing you into the story of Vrian and how the bar came to be.
Your next marketing video starts here
Conventions, Conferences, Conventions, Meetings
Event coverage is something we do quite a bit of. Many of our crew have walked down the long corridors of the Georgia World Congress Center to capture cutting edge conferences, featured speakers, break our sessions and booth coverage. Here, a compilation reel of some of the events we have covered.
Your event video crew awaits
Recognizing Everyday Heros
Kate Castner, who had only been off PACU orientation about three months, had been assigned a patient who had received a Laparoscopic Cholecystectomy in the Operating Room. Upon discharging the patient from PACU, Kate noted the patient complaining of right shoulder pain and chest tightness. This can be typical, but Kate just felt something wasn't quite right. Her quick action saved a life.
let us tell your hero's story
What Our Clients Say
We could toot our own horn but we would rather our clients do it for us.
"I've worked with Crew Atlanta on several projects. They're team is fast, knowledgeable, accurate, reasonably priced…makes my life as a Producer hassle-free. I'd recommend CrewAtlanta to anyone."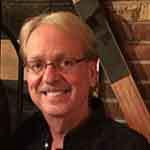 Tom Whitten
EXECUTIVE PRODUCER
Visual Planet
"I love working in Georgia, largely due to the fact that it means that I get to work with Crew Atlanta. They always put in 120% and it shows in the final product. Their diligence and attention to detail is great. I highly recommend them.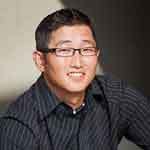 Dan Walker
PRODUCER / CO-OWNER
Allied Video Productions
"Crew Atlanta will become a major player in Atlanta and the Southeast. They can clearly communicate the technical details of a project and still deliver the client services one expects. It gives everyone involved confidence."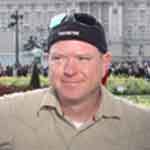 Chris Erickson
INDEPENDENT PRODUCER / DP
Chris on LinkedIn
258
PROJECTS
7457
WORKED HOURS
38
CREW MEMBERS
Some of Our Satisfied Customers
A big thank you to each and every one of our clients. We wouldn't be here without them.
contact us
Let's Chat
Call us or send us a quick note. One of our production coordinators will get right back with you.