495
PRODUCTIONS
Over 14K
WORKED HOURS
26
CREW MEMBERS
ATLANTA'S BEST FOR COMMERCIAL, BUSINESS AND LIVE EVENT VIDEO PRODUCTION
Crew Atlanta is the only company in Atlanta of its kind, a culmination of creative and technical talent brought together to form the largest and most versatile video production company in Atlanta. With the booming Georgia film industry, a bandwagon of video production companies have emerged. Established in 2010, Crew Atlanta continues to be Atlanta's number one choice for professional production. When we say it, we mean it. Better production, guaranteed.



Stand Out With Drone Video
Competition will always be fierce in the world of commercial property construction. Valet Works Construction knew they stood out from the crowd. They needed a video to make it clear. After working with several drone companies, they came to Crew Atlanta. They asked that we film their crew in progress to show the care and level of work they do. Interviews of the client and management are included. We loved working with Valet Works Construction. They truly do stand out!
CONTACT US
The Future Is Today – Vision Source
Vision Source is a company that welcomes the future. Needing a spot to promote their new location in Villa Rica and introduce their telehealth service, they called on CrewAtlanta. We found the doctor and staff to be welcoming and wonderful. We wish them much success.
Contact Us
Chef Lubu: Professional Feeder
Social media is unquestionably the new must-have advertising vehicle. Reknowned gaming company Riot Games called Crew Atlanta to provide support crew for a video to spotlight Marietta chef Brian Smawley, aka Chef Lubu. Chef Lubu is the kitchen manager at Battle and Brew, a beer and gaming pub in Marietta, Georgia. This documentary-style introduction to the face behind the name helped the bar to find its audience. This video is one of our favorites. It completely detours from your standard restaurant and bar commercial, bringing you into the story of Brian and how the bar came to be.
Contact Us
Nascar on NBC
Fleishman Hillard is one of the giants among PR agencies and a long time Crew Atlanta client. For this video, we were asked to cover a walk and talk with NBC sports personality Rutledge Wood as he hangs with sneaker artist Julian Gaines in Little Five Points. The final video was posted online to promote Nascar on NBC,
Contact Us
Sigvaris Supports You
When manufacturing giant SIGVARIS contacted us, they knew exactly what they wanted: One video that could be repurposed for various uses. They wanted management, employee and product user interviews. They wanted viewers to see the company and people behind the name. They wanted viewers to feel how they feel about their product. With a set budget, we went in with a goal to film anything and everything that makes SIGVARIS who they are. We filmed the manufacturing plant, employees, training sessions, and the "caring wall", an area where SIGVARIS displays customer letters of thanks. Once the general purpose video was completed, we then created a series of targetted videos based on the content of the individual testimonials. Two days of shooting and about a week of editing later, our client walked with 7 videos total. Not bad. Here is the one that started it all.
Contact Us
Marcy's Law
The Strategy Group Company is recognized as the most successful political advertising agency in America. Crew Atlanta is proud to have been selected to provide support crew for the Atlanta leg of a national campaign to increase awareness of Marsy's Law. We had the opportunity to meet and interview some of Georgia's most important political figures as they came across party lines to promote a worthy cause. The victims' rights law, which was on the Georgia ballot, passed on November 6th, 2018.
Contact Us
Recognizing Everyday Heroes
Kate Castner had only been off PACU orientation about three months when she was assigned a patient who had received a Laparoscopic Cholecystectomy in the Operating Room. Upon discharging the patient from PACU, Kate noted the patient complaining of right shoulder pain and chest tightness. This can be typical, but Kate just felt something wasn't quite right. Her quick action saved a life. It also earned her a nomination for the Atlanta Journal Constitutions annual event, Celebrating Nurses. Each year we travel with the AJC to various locations across Georgia as we capture the inspiring stories of those in the health care industry who went above and beyond the call of duty. It has become our favorite production. We are humbled to meet these amazing individuals.
Contact Us
Video production for conferences, conventions and more
There are AV companies and there are video production companies. We happen to be both. What does this mean to our clients? It means a high-end look and feel to all our work. It is an energy and commitment evidenced by the product we deliver. We achieve this by intentionally varying the type of projects we put any one crew member on. One day they will be shooting a commercial for a national chain. The next day they are capturing celebrity interviews. The next day they cover a convention at the Georgia World Congress Center. This keeps our crew fresh and engaged. Look at our work. There is a visual interest that goes beyond point and shoot camera work. For our clients this translates into creating a more captivating speaker, more insightful breakout sessions, more dynamic booth coverage and more engrossing interviews.
Contact Us
Let's Chat
Call us or send us a quick note. One of our production coordinators will get right back with you.
Message us below.
Some of Our Satisfied Customers
A big thank you to each and every one of our clients. We wouldn't be here without them.
Contact Us
People Are Talking…
We could toot our own horn but we would rather our clients do it for us.
"I've worked with Crew Atlanta on several projects. They're team is fast, knowledgeable, accurate, and reasonably priced. It makes my life as a Producer hassle-free. I would recommend Crew Atlanta to anyone."
Tom Whitten
EXECUTIVE PRODUCER
Visual Planet
"I love working in Georgia largely due to the fact that it means that I get to work with Crew Atlanta. They always put in 120% and it shows in the final product. Their diligence and attention to detail is great. I highly recommend them.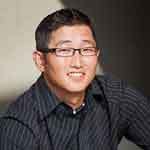 Dan Walker
PRODUCER / CO-OWNER
Allied Video Productions
"CrewAtlanta has a tremendous ability to clearly communicate the technical details of a project. The attention across all areas of a production gives everyone confidence and understanding of what the goals are in the end."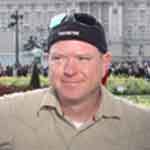 Chris Erickson
PRODUCER / DP
"I highly recommend production manager -coordinator Amy Thompson for her attention to detail and calm approach under pressure. She is the consummate professional and an asset to any production."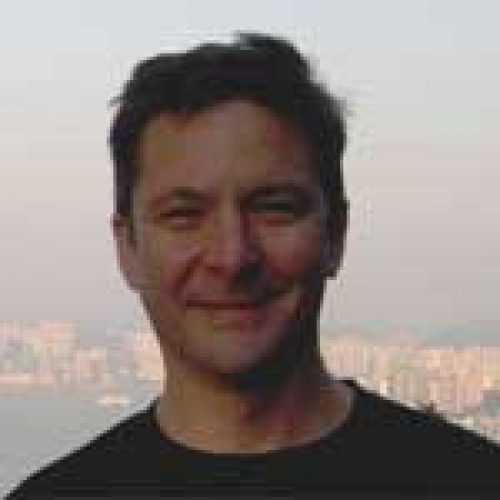 Mark Apen
PRODUCEr, prod mgr