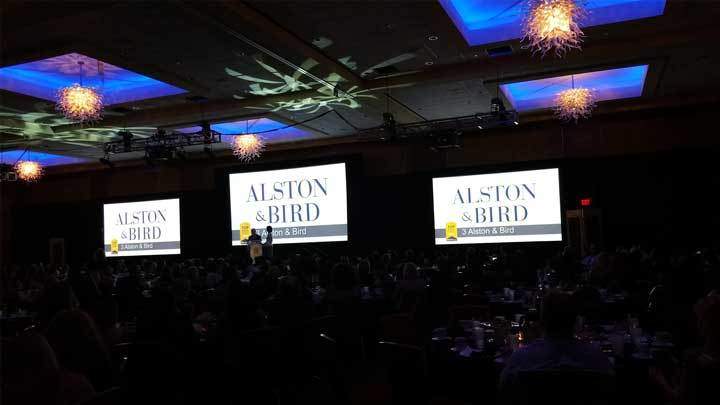 From The Studio Or On Location To The World
Our background in live broadcasting began with a fiber-feed live broadcast studio.  Over time we evolved into location production services.  When the convenience of Live stream came around, we jumped on it.  It has become one of our most in-demand services.
Any Location And Any Event
Preparing for a live broadcast used to be a major production (pun intended) needing a sizable production crew to simply transport equipment.  Now and with minimal crew, we can be set up and ready to go in as little as two hours.  Whether for television broadcast or webcast, our production crew bring a network  level of expertise to the table.  We've been in nearly every venue in Atlanta and can help you anticipate and navigate any hurdles that may come your way.  We've worked in studio and on location with major broadcasting clients as well as the giants of corporate America.  Our camera crews are equally comfortable with handheld as they are with studio configured cameras – perfect for live action and behind the scenes coverage.
Broadcast Quality Content Every Time
We have our standards.  We only work with the best.  CrewAtlanta came to being from our many acquaintances in the Atlanta production community.  Freelancers and vendors alike, we formed strong bonds.  It was a matter of trust that we came together.  We dleiver that trust and confidence to you that we will bring you only our best every time.  We have an equal passion for the creative and technical areas of production.  It makes for a wonderful marriage, a marriage of uncompromising dedication to a quality product.  Whether your budget is big or small, it will never determine the quality of what we deliver to you.