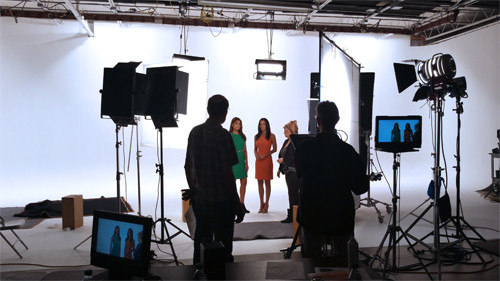 Renting a studio or soundstage in Atlanta?
We're the pros to come to.  With the increase of film production in Georgia there are a flurry of studios and soundstages popping up all over Atlanta to grab a cut of the business.  Many are being built by those with no background in studio acoustics or construction.  On-premise equipment is often subpar to what would be expected of a professional stage for rent.
Just as studios and stages have increased in number, so have the number of websites offering production services in Atlanta. If you're not in production and you're hiring a production crew for studio or even location production, how can you be sure of the level of talent behind that website?  We've been in nearly every studio and stage in Atlanta.  We work with Atlanta's most proficient technical crew.  From our set designers to our lighting and sound crew, these are people that step into a studio with discerning eyes and ears, examining every nuance before giving any studio space the green light.  We've compiled a checklist of things we look for when considering our next studio home.  Your clients look to you to have their best interests in mind.  Let us help you put your best foot forward and shine through.  We let you in on our top five things to look for when renting a studio.
In the ATL
404.355.3398
Toll Free
888.887.6884