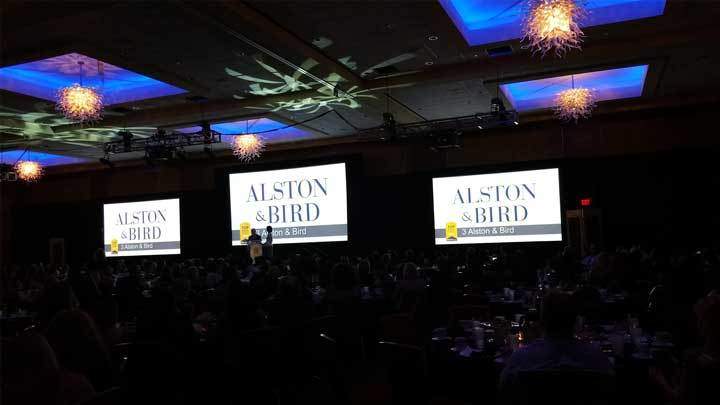 Unlike any other video or AV company in Atlanta
When it comes to live event, a production crew should do more than just point and shoot.  But I only want a point and shoot crew, you say?  We can do that.  But we can do so much more.
Straight on event coverage or behind the scenes and interviews
Our clients largely dictate our style of coverage. For historical coverage, such as we handle for C-Span, we have guidelines to follow.  Camera moves stay smooth and slow.  Our convention and conference clients often are unsure as to how the final product will be packaged.  In such a case we shoot handheld but steady to make it easier cutting up and editing later.  We shoot the perimeter areas of the event first.  We then capture as many interviews before the event gets busy so that the audio remains clean.  At peak attendance, we capture as many attendees as we can get on camera at once,.  We also grab some news-style cutaways of attendees and their reaction to the event or comments that can later be combined with b-roll footage of the event.
 Telling the story behind the event
Other times deserve a more personal approach.  While covering the Disabled American Veterans conference in Atlanta for one of our clients, we set up an intimate interview room separate from event area.  This gave us the opportunity to interview some of the attendees as they shared their intimate personal stories.
LiveStream and live to tape
We've partnered with a well-established vendor whose expertise is specifically in LiveStream.  When a dynamic production company teams with the best LiveStream provider in Atlanta, you  know you're in good hands.
A FEW OF OUR SERVICES:  Black tie, convention coverage, Expo, festival coverage, live concert, live conferencing, live performance, Livestream, press junket, promotional, publicity stunt, remote CEO statement. trade show and convention coverage, webcasting.
In the ATL
404.355.3398
Toll Free
888.887.6884