No One Company Does All That We Do
CrewAtlanta is a culmination of production friendships built over the course of our careers. The list of award-winning talent behind our name reads like a Who's Who in the Atlanta production community. You have seen our work on television, on the internet, at conventions, conferences, and awards ceremonies. We have had the pleasure of capturing live once-in-a-lifetime moments on camera. We have met people we will never forget, both behind and in front of the camera. Through the lens of a camera we have told profound stories of triumph over tragedy. We are the documentary and commercial storytellers. We are the news teams you see covering late breaking news. We are seasoned corporate business video producers, directors and camera teams. We are a tech-savvy multi-cam live event and Livestream production company. From a two person camera crew to a full blown production crew and 3 ton grip truck, we do it and we do it well. No other company in Atlanta does what we do. A company that began as a supplier of people for camera, sound and lighting has evolved into a rare and wonderful environment of passionate people who love what we do and it shows. Scroll down for comments from our clients. We love them all!
Client Testimonials
How can we not give thanks to our clients. Actually, we think of them more as family. That is, one really BIG happy family. Just a few of our favorite favorites below.
CrewAtlanta's list of happy repeat clients will grow and CrewAtlanta will become a major player in Atlanta and the Southeast. I'm proud that Danny Boy Services is on CrewAtlanta's short list of vendors. It is my intention to share in their inevitable success when CrewAtlanta becomes an elite production resource.
Dan Philip
DANNY BOY SERVICES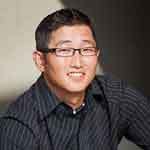 I've had the opportunity to work with Amy Thompson a number of times over the years and have always had great results. Whether the project is big or small, Amy has always been able to pull together exactly what I need with an incredibly diligent eye for detail. I highly recommend working with Amy.
Dan Walker
CO-OWNER, ALLIED VIDEO PRODUCTIONS
I want to formally thank you and your crew for your excellent work yesterday. The television taping of my class for C-Span History TV went well and without a hitch. You and your crew members were warm, friendly, and engaging. I thoroughly enjoyed working with you folks and hope to see you again very soon.
Chester J Fontenot
ProfessoR, Mercer University